Detaljer

Kategori: DXped Blog
Publiceret: Torsdag, 16 Maj 2013 21:22
Skrevet af Super User
Visninger: 1366
Here info when OX3LX plan to be QRV in 2015
I plan to be QRV from from NA151 Tasiilaq Island, Locator HP15EO. QRV from 26th of September to 9th of October 2015.
It is not a DXped so I will only be QRV when not at QRL. Best chance is in the morning around lunch and after dinner(local time utc+2)
I was QRV from from QING Island, Locator GP44KJ 1700m ASL from 4th of September to 11 og september

2015

. IOTA do not accept this Island for NA220 during rule E.7.2. Therefore it only count for NA018.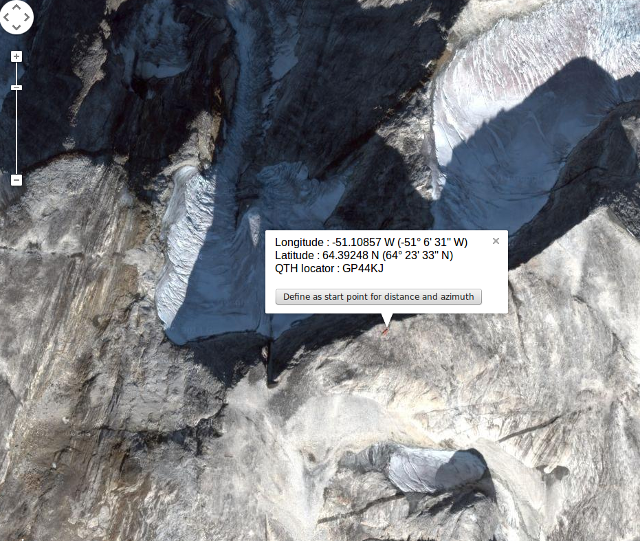 Previous activation:
Between 13-18 july 2015 I was at NA134 Aasiaat Island
Between 13 june to 22 june I was QRV from NA220 Simiutaq Island
Between 1 of May to 11 of May 2015 I was QRV from south Greenland and NA220 Simiutaq Island GP60QQ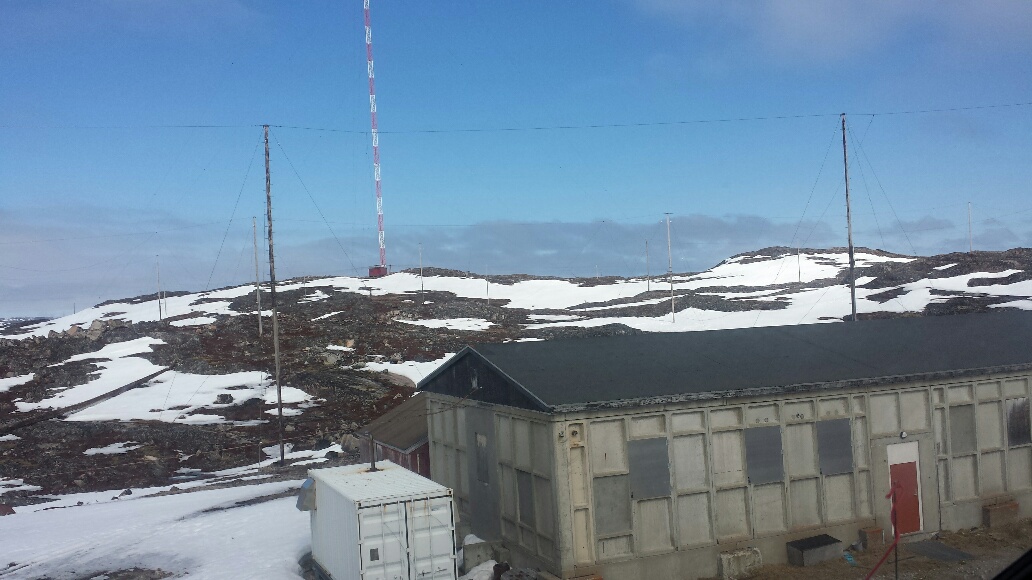 24th to 27th of February 2015 I was back at Kookoerne Island NA-220 Grid: GP34XB.
2/2 to 4/2-2015 I was QRV from NA018 Grid GP47TA
6/2 to 11/2-2015 I was QRV from NA220 "Kookoerne Islands" Grid: GP34XB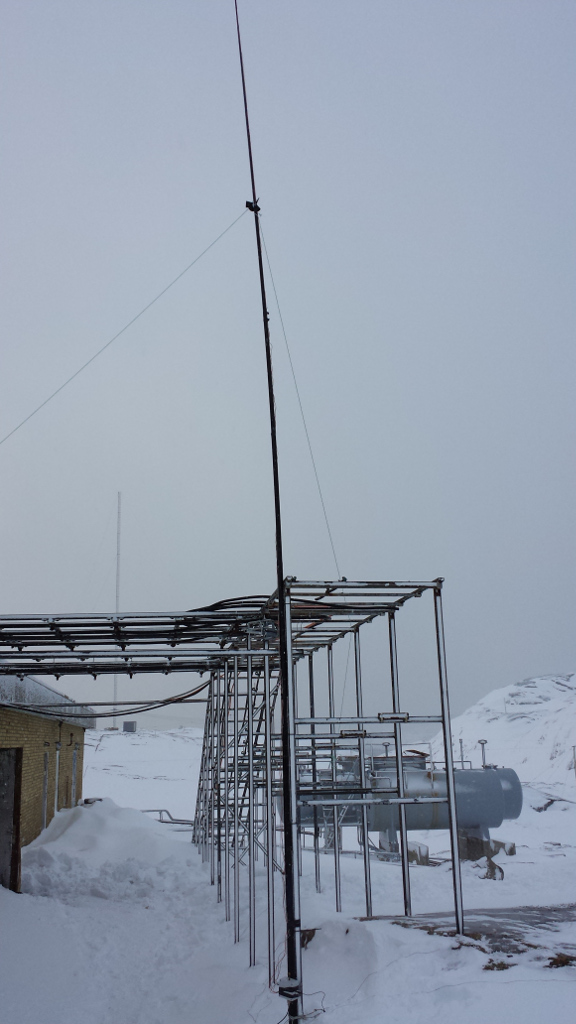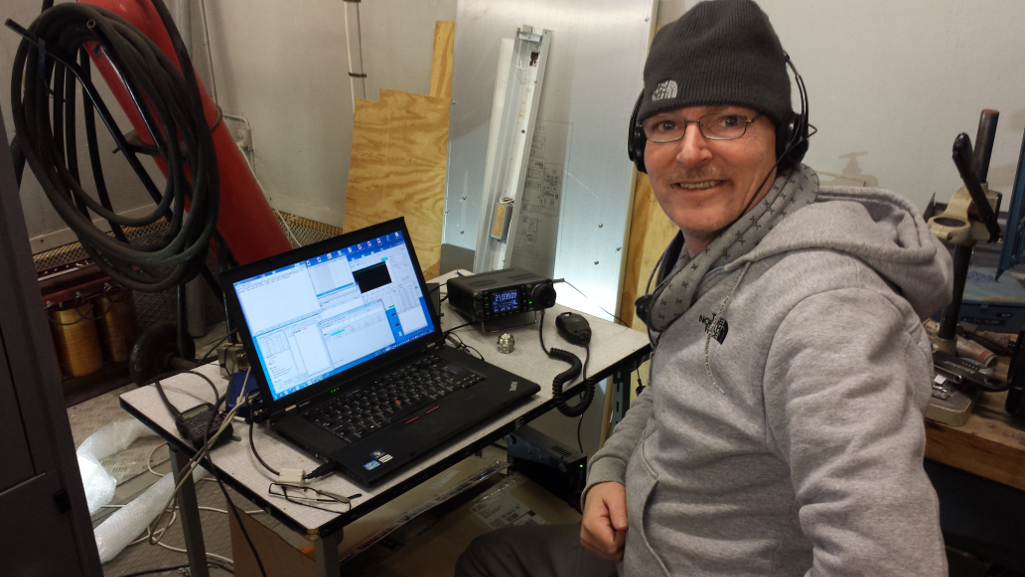 26/11 to 1/12 -2014 I was again QRV from NA134 Disko Island Grid GP39FF
29/10 to 5/11 I was QRV from Disko Island NA134 (Grid GP39FF).

20-27 of September I was QRV from Kulusuk Island NA151 HF+6m
3rd of August to 20th of August I was QRV from south Greenland NA151 Christians 4th Island GP80
27/6 to 7/7 I was QRV from LOC: GP47TA NA018 6m and HF
5th to 9th of May 2014 I was QRV from Aasiaat Island NA-134 , HF only
28-Jan to 4-Feb 2014 I was QRV from Mainland NA018 on 10/12/15/17/20/30/40/80/160m CW /SSB
24th-27th Feb. 2014 I'm QRV from Nuuk the capital city of Greenland. HF only <NA018
Spring and summer plans not decide yet, more info will come.
Past info where OX3LX was QRV in 2013
Januar 2013 I was QRV from GP60, Simiutaq Island NA-220
April/May 2013 I was QRV from GP47TA NA018
21/5 24/5 I was QRV from GP36DW NA-018
1/6-7/6-2013 I was QRV from HP15EO NA151 East OX
Here a pic's of my 4m/6m duoband antenne from 1st june 2013 in HP15EO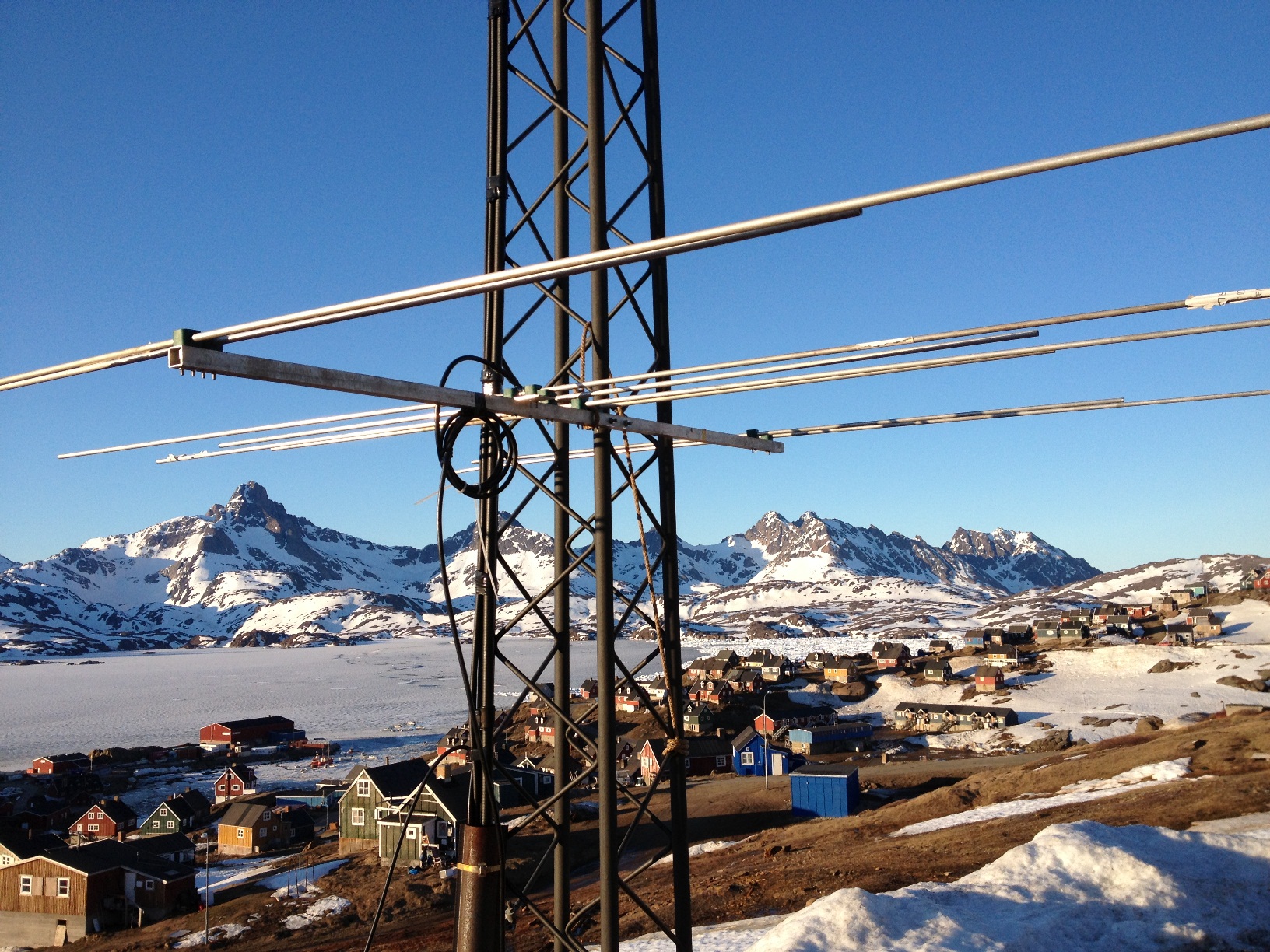 From 4/8 to 5/8-2013 I was QRV from GP47 NA-018 Kangerlussuaq (1day)
I did work 1 EME QSO on 6m and alot of HF
From 5/8 to 9/8-2013 I was QRV from GP38 NA-134 Aasiaat Island
Very bad prop and alot of QRL so no QSO's was made.
From 15/8 to 28/8-2013 I was QRV from HQ90AL NA018 and HQ60 NA-243 East OX
Here a pic of my 2m EME M2-5WL with manual AZ/ELV.
I work 130 QSO's on the moon also some new first OX QSO's was into the log.
A few QSO's on 30m made from NA-243 also some QSO's on 30m from NA-018
EME August 2013 HQ90AL.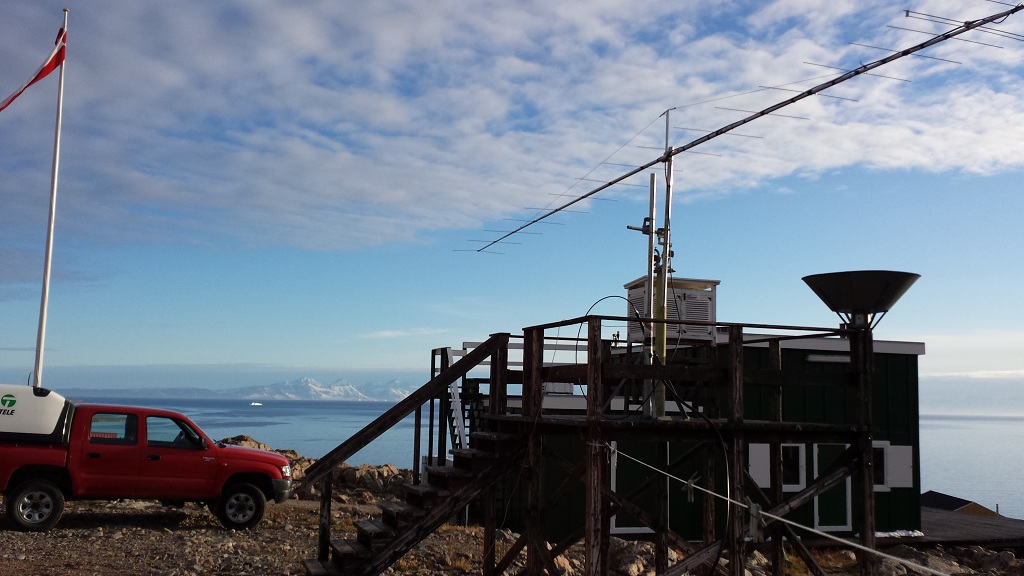 18/9 to 25/9 I will be at Kulusuk Island IOTA: NA-151 Locator: HP15KN